a favourite moment
It was a rare sunny moment on a Tuesday afternoon. Rain had poured down every day since I touched down in the motherland. I was sitting on the sofa in the front room of my Uncle's house, watching my cup of tea go cold and exploring some new places on my ukulele.  As I tried to figure out a B minor 7, I looked around the room. These walls held so many memories. These walls were saturated...
day 65*
The orphan clings to Your hand Singing the song of how he was found The weather today has been dismal. As I kneaded the dough for the bread, I stood staring out the window. I watched the droplets race down the glass. I saw the plants, a lush and vibrant green, buckling under the weight of the water. I watched puddles forming on the patio slabs. When you zero in on the details of everyday...
1 tag
day 51*
"You gain strength, courage and confidence by every experience in which you really stop to look fear in the face. You are able to say to yourself, 'I have lived through this horror. I can take the next thing that comes along.' You must do the thing you think you cannot do." - Eleanor Roosevelt I'm a complete sucker for quotes. I love scribbling them down in my...
day 48*
Greetings! Let's retrace my travels for the last couple of weeks, and give you a proper break down of what I've been up to (as I know you are all in a desperate state of question wondering what my travels have consisted of…) I spent the weekend at Keele University with Beccy, which was lovely. I got to experience "student/ uni life" for approximately 5 days, and I...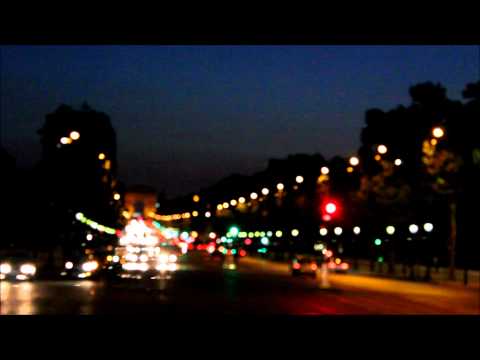 day 32*
I can't believe I've been in England for 32 days. Each one has been absolutely incredible so far. Whether it's been spent wandering through the streets of Paris, making wedding favours, eating ice cream on Worthing Pier, playing ukulele with friends, riding on trains, or being a right tourist, each one has been special, memorable and, well, rather perfect. My Aunty Chris and I...
day 13*
"This is your train, here." I grabbed one of my two suitcases and dragged it over to the train doors. Jim, Sarah's Dad, had my other case and was giving me a hand. The doors opened and people began scrambling on and off. I was so nervous the train would just pull away I half-ran onto the carriage. "33A. 33A. Where on earth is seat 33A?!" I passed the first luggage...
day 14*
Time flies when you're having fun. I have no excuse for not keeping up more closely with the blog, but dagnabit! I'm on holiday, so I'm not stinking sorry. The last two weeks were incredible. Indescribable really. Everything I did was basically preparation for the big wedding. On sunny, gorgeous May 12th, my friend of 15 years Sarah married her sweetheart, Reece. It was lovely....
day 4*
Today was the first day I didn't feel like a zombie in a time warp. It's fantastic being back here. As we zip around the country roads in a tiny little car, veering far too close to semi-trucks (lorries) for my taste, I am pleasantly surprised about the memories that manage to chase me down and remind me that they're still here. It's nice rediscovering places, people, and...
blink. blink. light.
Today is just another day. January, calendars, and quarter past six are man's invention. Today isn't the beginning of the rest of our lives. We don't get a clean slate from the ticking of a clock or the tearing out of calendar pages. We can only get a clean slate one way, and He's available anytime.